Who loves Christmas candy? We do! These easy Christmas candy experiments are a great way to learn while enjoying Christmas treats!
First up is a Christmas twist on the traditional skittles experiment. All you need to do is arrange your skittles on a plate or tray ( we chose Christmas colours ) and slowly pour warm or cold water over the top. The colour from the skittles dissolves into the water.
Be careful not to nudge the container as the colours will merge, and you won't get the separated colours effect.
Christmas Skittles Experiment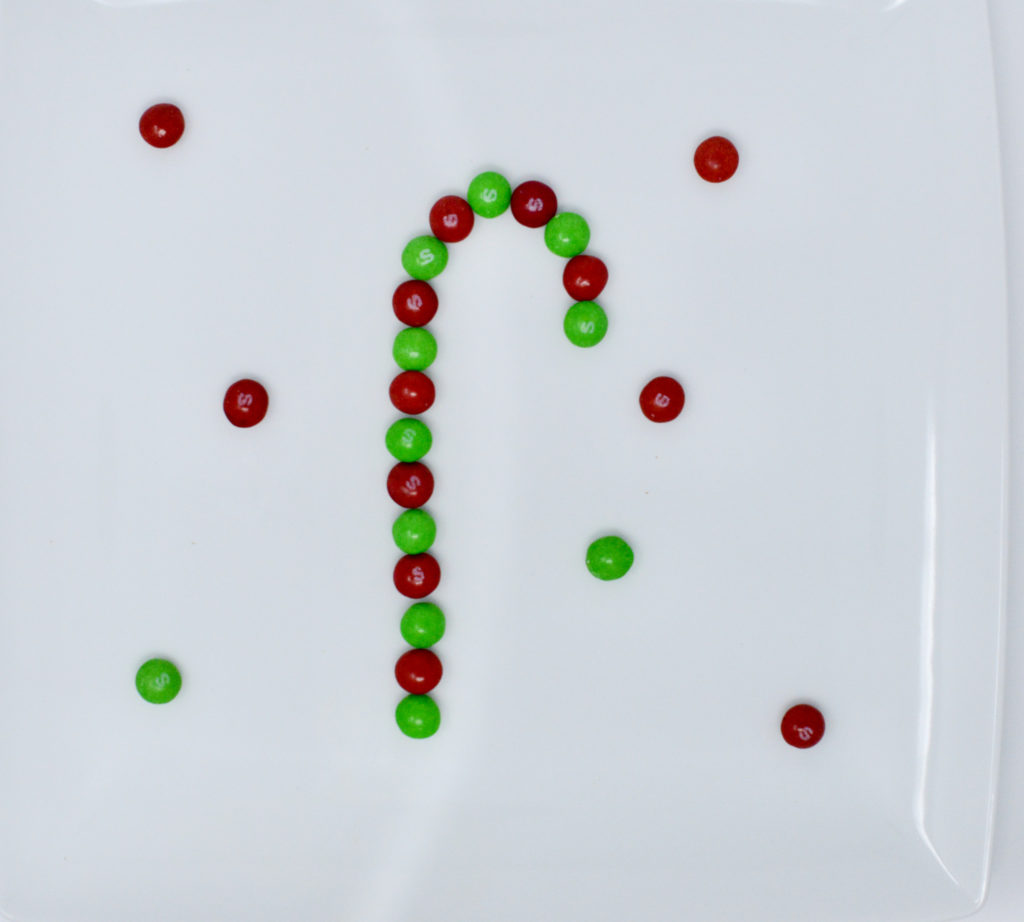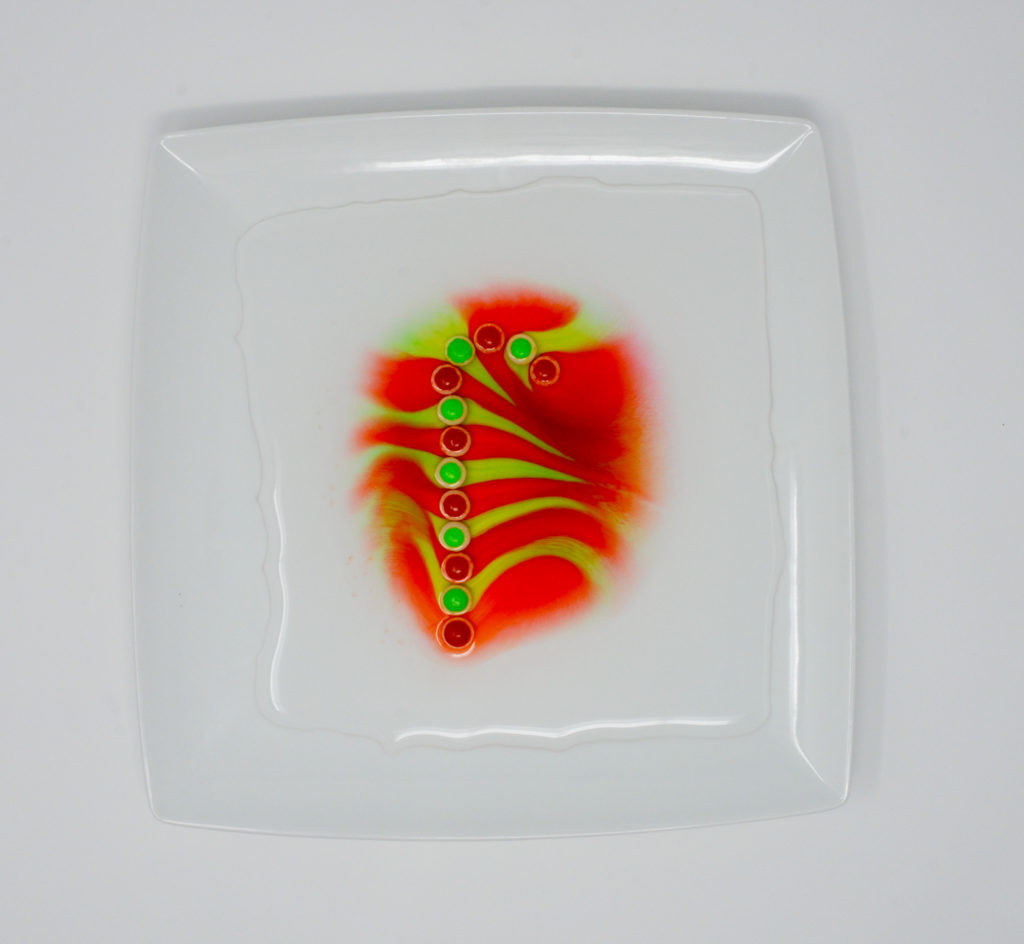 Little Bins for Little Hands tried a peppermint in water, which also worked well.
Marshmallow Snowman – Christmas Candy Experiment
This marshmallow snowman activity is great fun. Children can test different types of sticky substances to see which is the strongest. You could also try this with meringue pieces.
…