December is coming around fast and I'm confusing myself with all my Christmas science investigations, experiments and STEM Challenges so thought I'd pull everything together in one place to make it a bit easier.
Here you have the ULTIMATE list of Christmas science experiments for kids!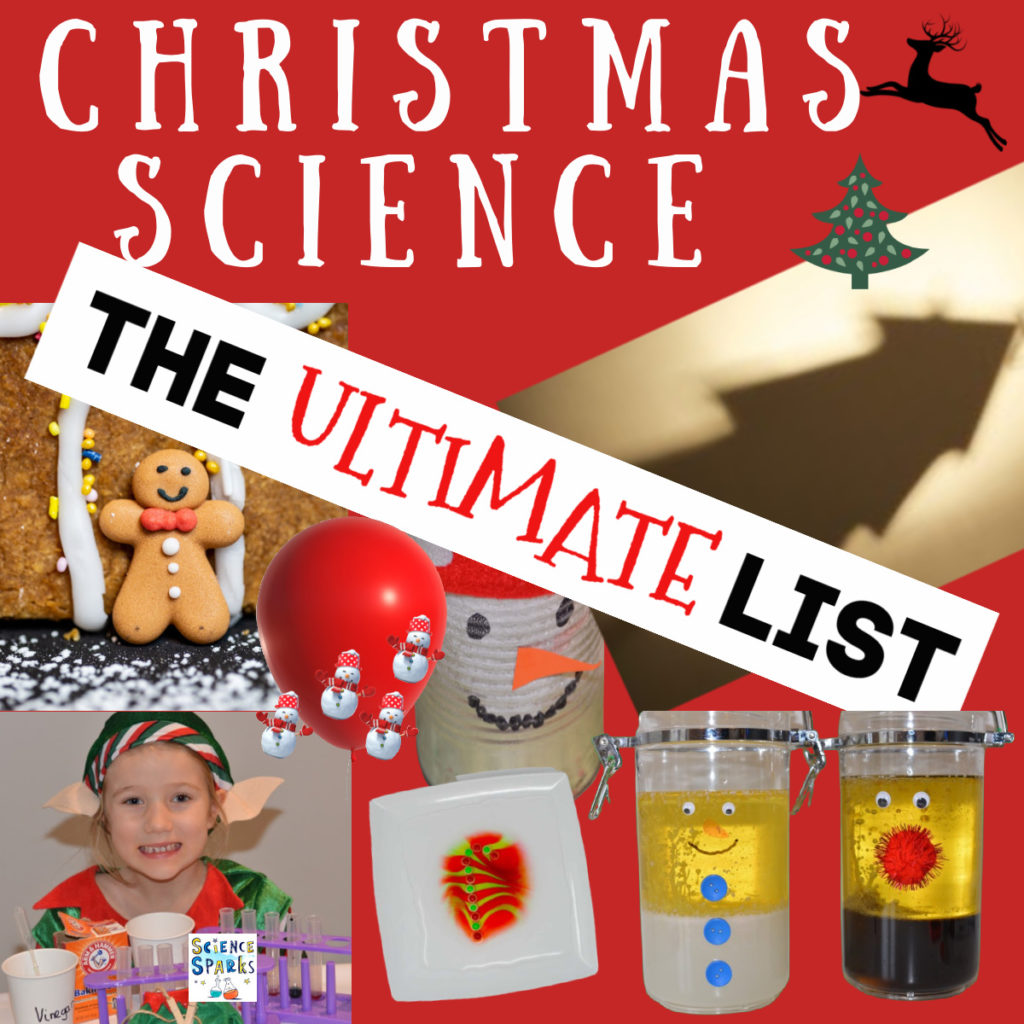 The ultimate list of Christmas science experiments for kids
Christmas Advent Calendar
This free downloadable science advent calendar has an activity for each of the 12 days in the run-up to Christmas. Just click on each bauble to be taken to an activity for that day!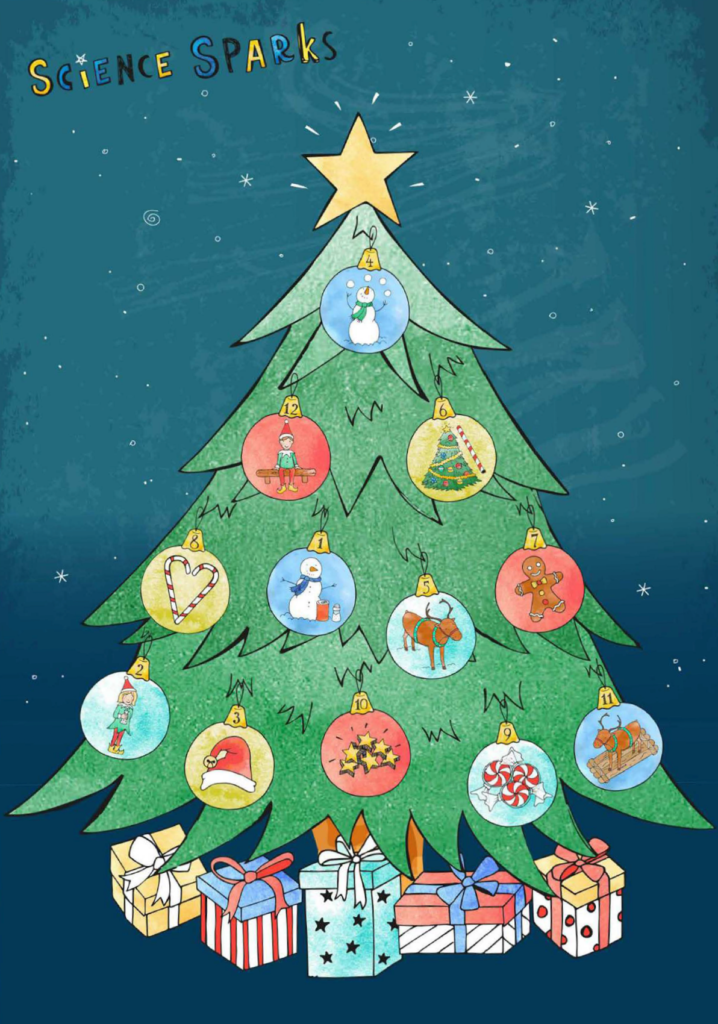 Christmas Science Experiments
Print and play paper science experiments
My new favourite Christmas resource is this print-and-play pack of paper based festive activities! Race Christmas liquids, make spinning sleighs, magic opening holly and more. The idea behind this booklet is that you print the pack, complete the activities and then recycle everything so there's almost no waste!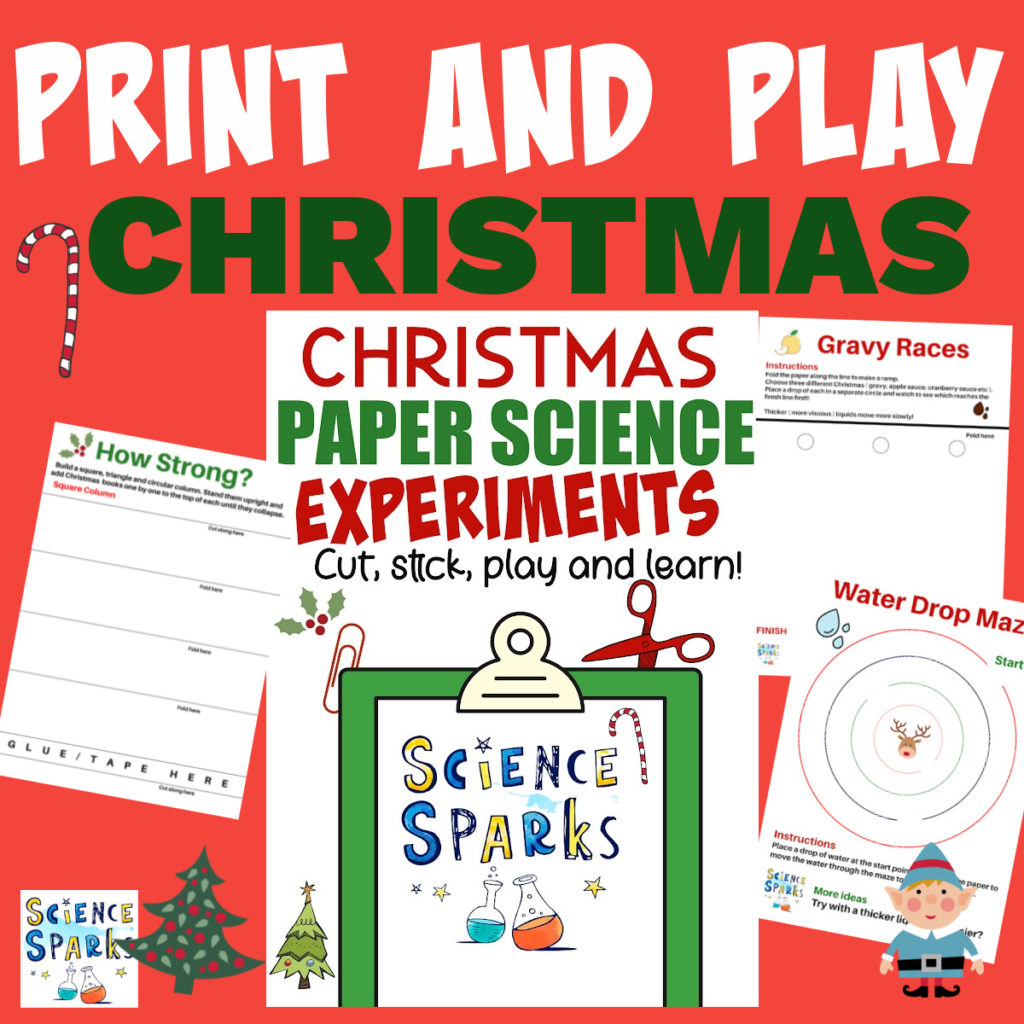 Festive lava lamps
These Christmas lava lamps will always be one of my favourite Christmas science experiments. They can be used over and over again and make a lovely, unusual Christmas decoration.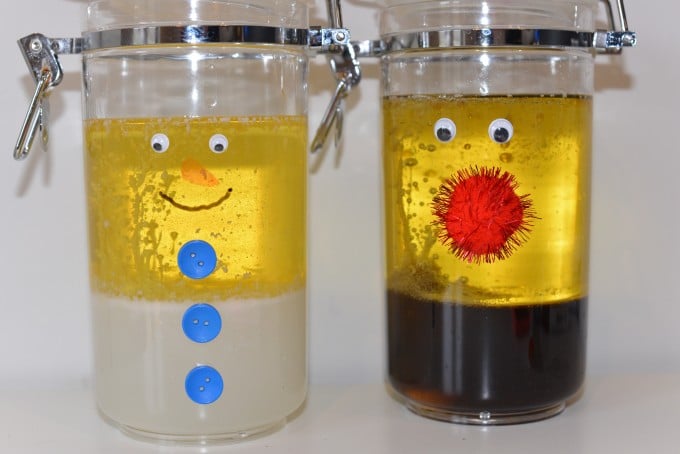 Christmas shadow puppets
Christmas shadow puppets are very easy to make and great fun for even very young children. Different size snowmen would be good for this one, or a giant tree with decorations.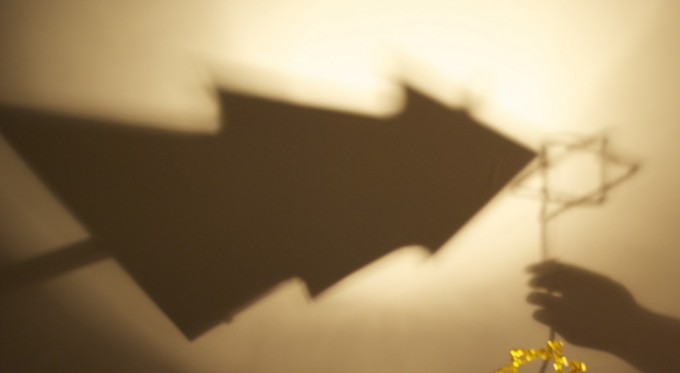 Frosty the snowman
Make frost appear on the outside of a can using the freezing power of ice and salt. This activity is fun for younger children as it's visually appealing, and a good investigation for older children to learn about what happens to ice when mixed with salt.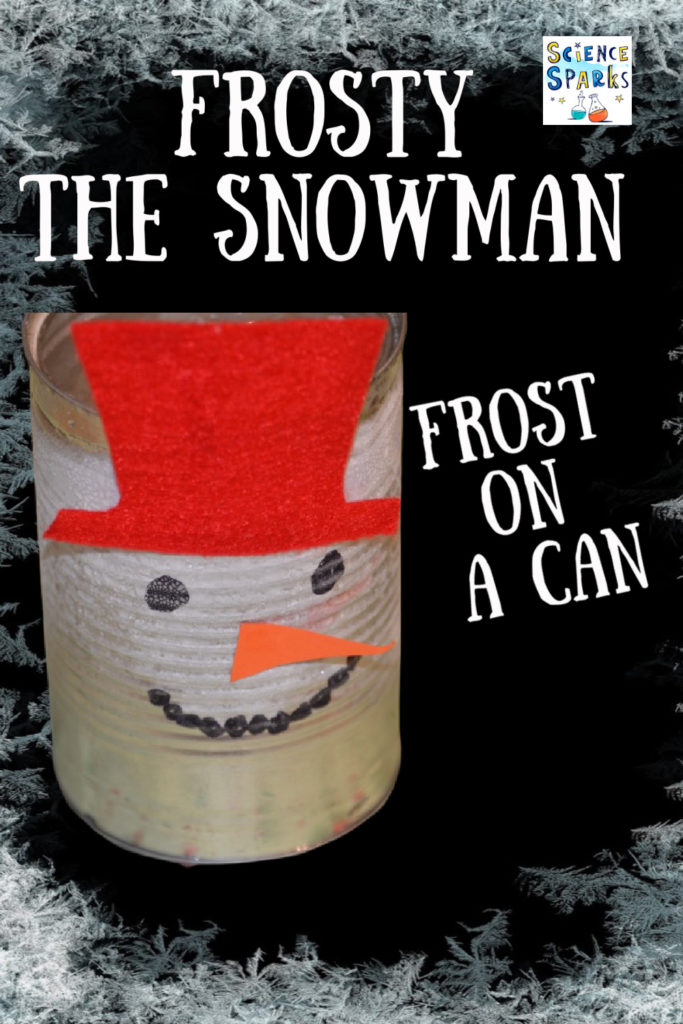 Find the North Star
Do you know how to find the North Star? Find out with this easy activity.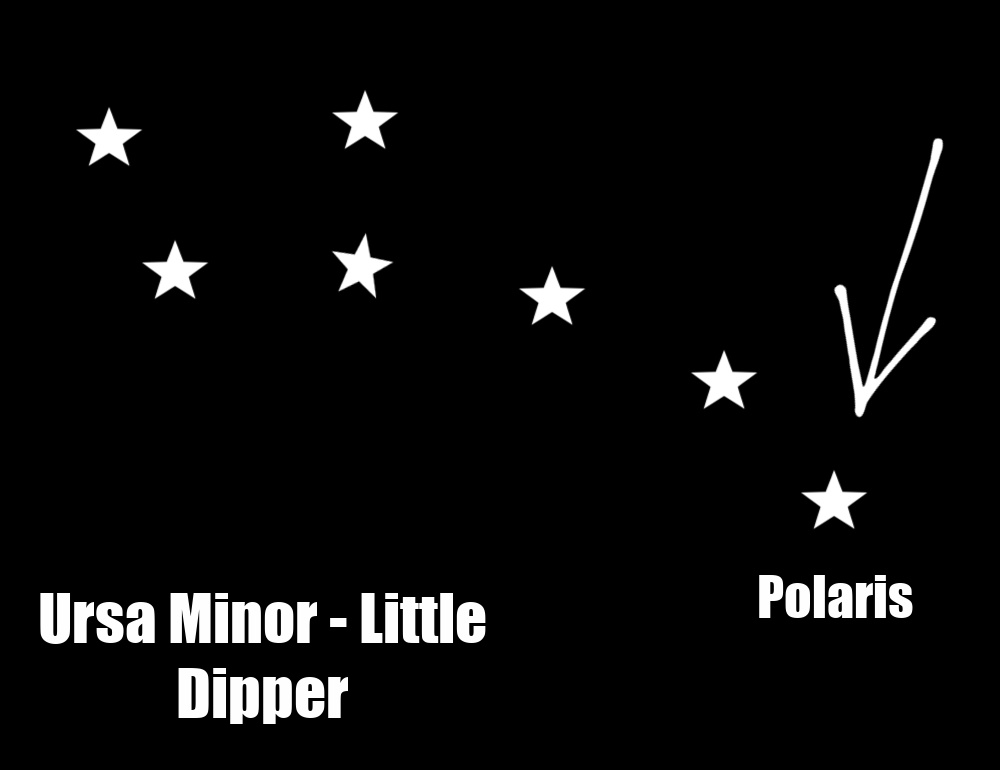 Christmas food chains
Discover how plants and animals get their energy with my Christmas food chains.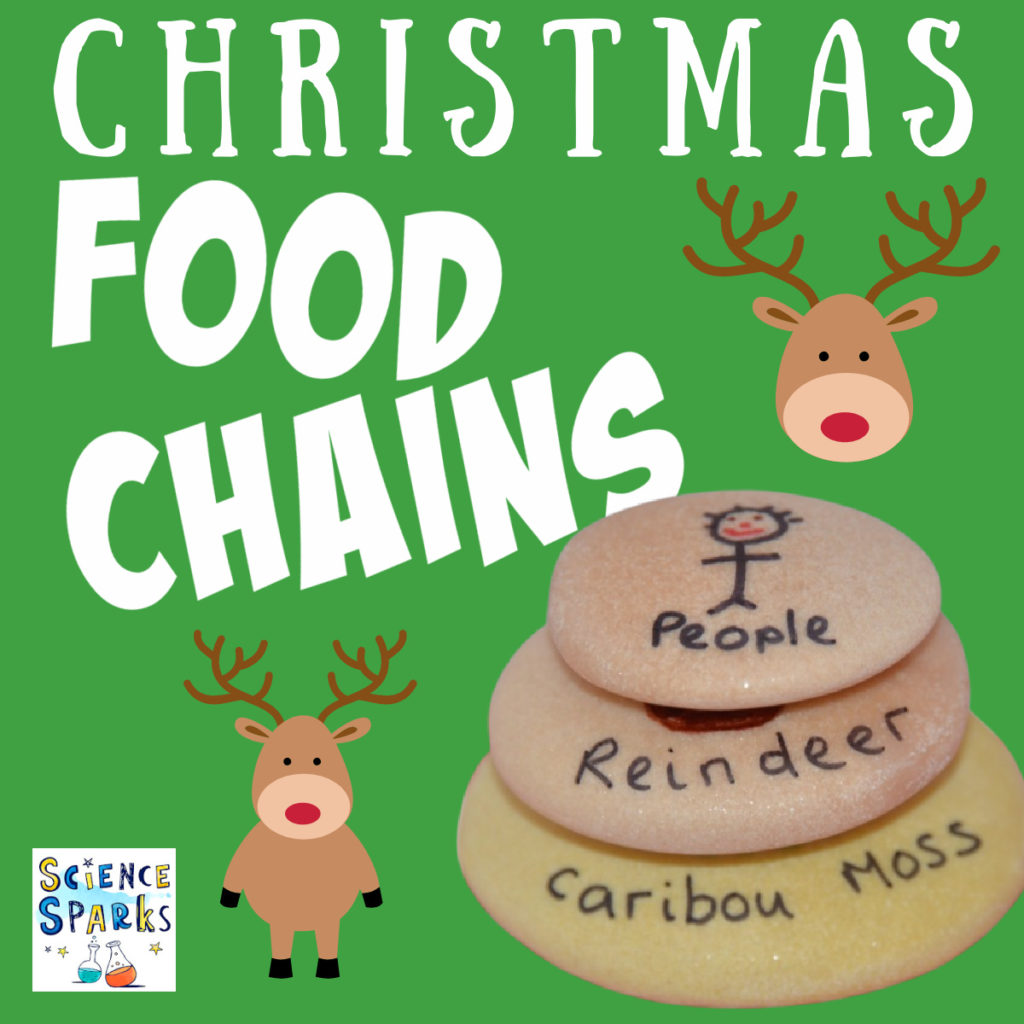 Festive optical illusion
Optical illusions are fun at any time of year, but this festive version is my favourite. Use it to put decorations on a tree, a face on a snowman or anything else you can think of.
New for 2022 is a free template to make the activity even easier.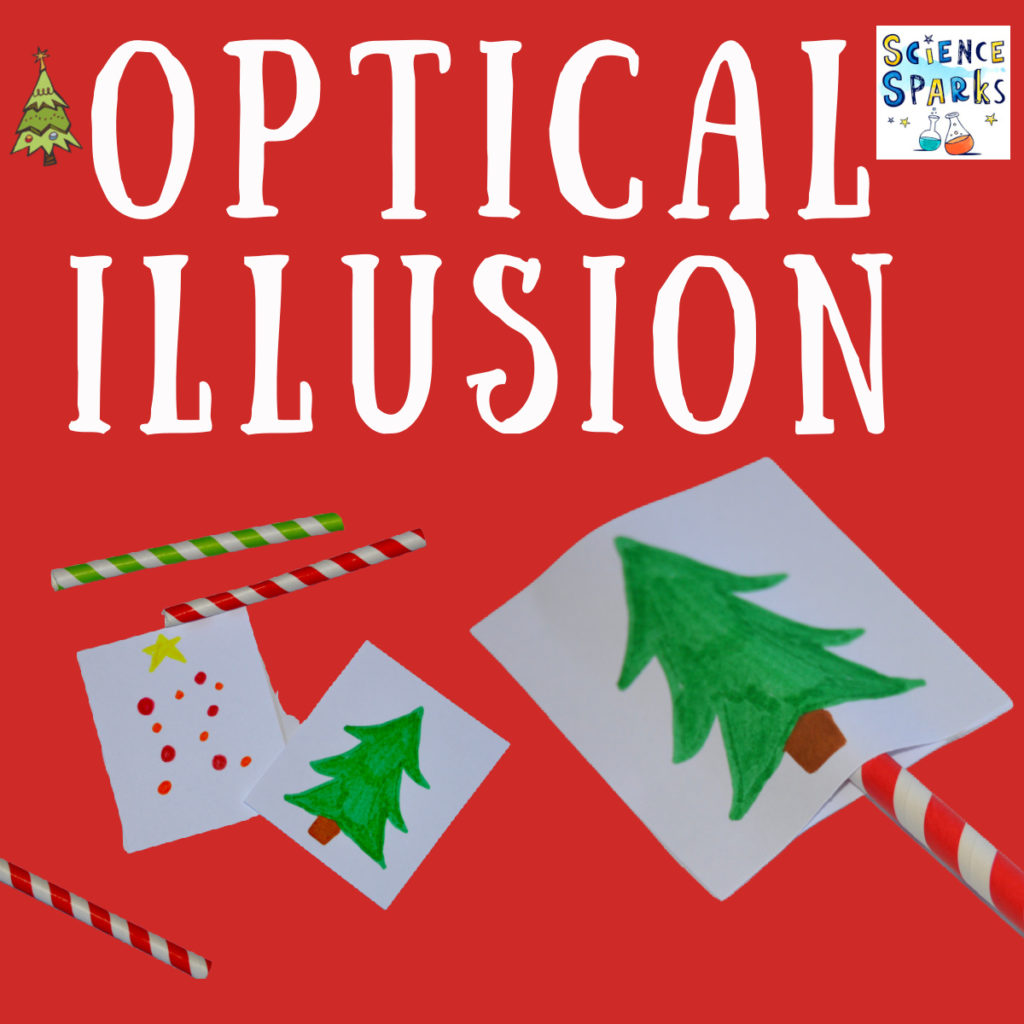 LEGO maze
This festive LEGO maze will keep the kids busy for hours. For extra fun set up a challenge to see who can build the best one, or try to make a multi-storey version.
Christmas Science in the Kitchen
Gingerbread house STEM challenge
Discover the best material for making a gingerbread house. Will it be icing sugar, glucose syrup or something else?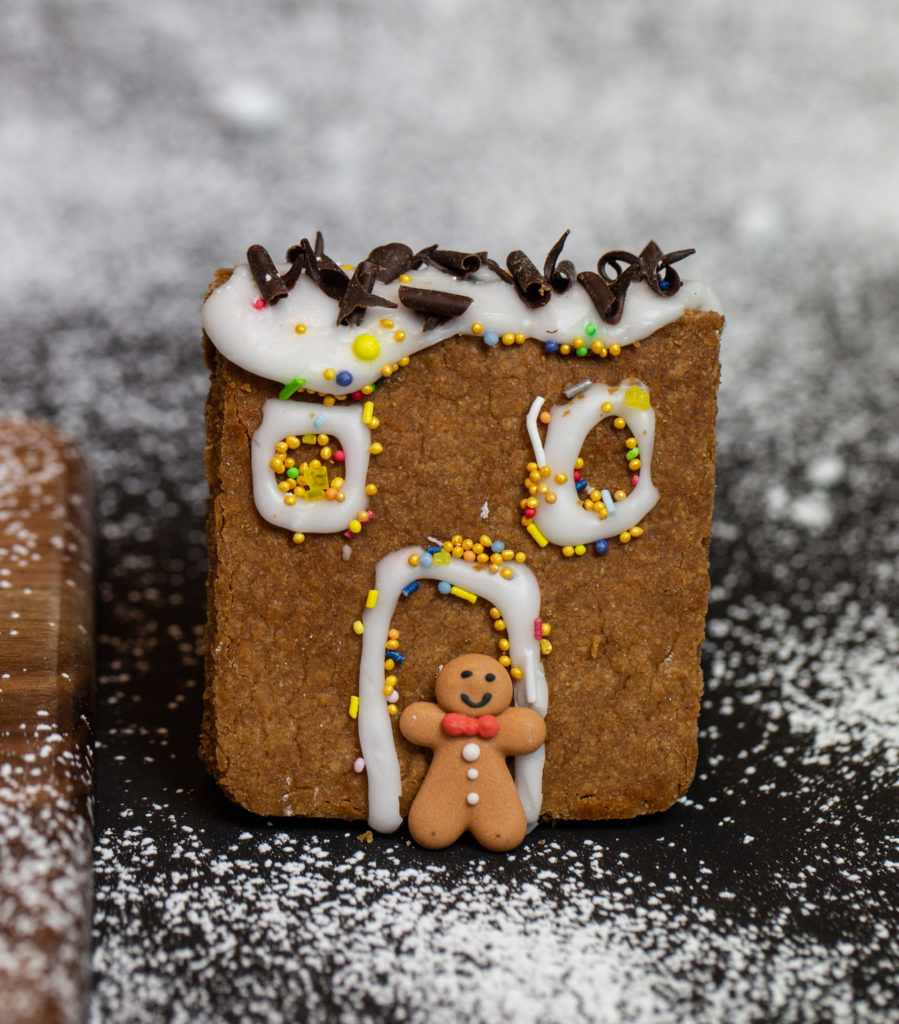 Funny festive food combinations
Do you love turkey and cranberry sauce? Or cheese and pickles? Find out why some foods go together better than others with this funny food combination activity. Would you eat cranberry sauce and chocolate yule log at the same time?
Super strong candy canes
Find out how strong candy canes are by hanging Christmas decorations on them. Just don't use any decorations that might break if they fall.
Dissovle candy canes in different liquids. Vinegar and hot and cold water are good liquids to try first.
Apple cider and filtering
Make gorgeous apple cider to learn about filtering.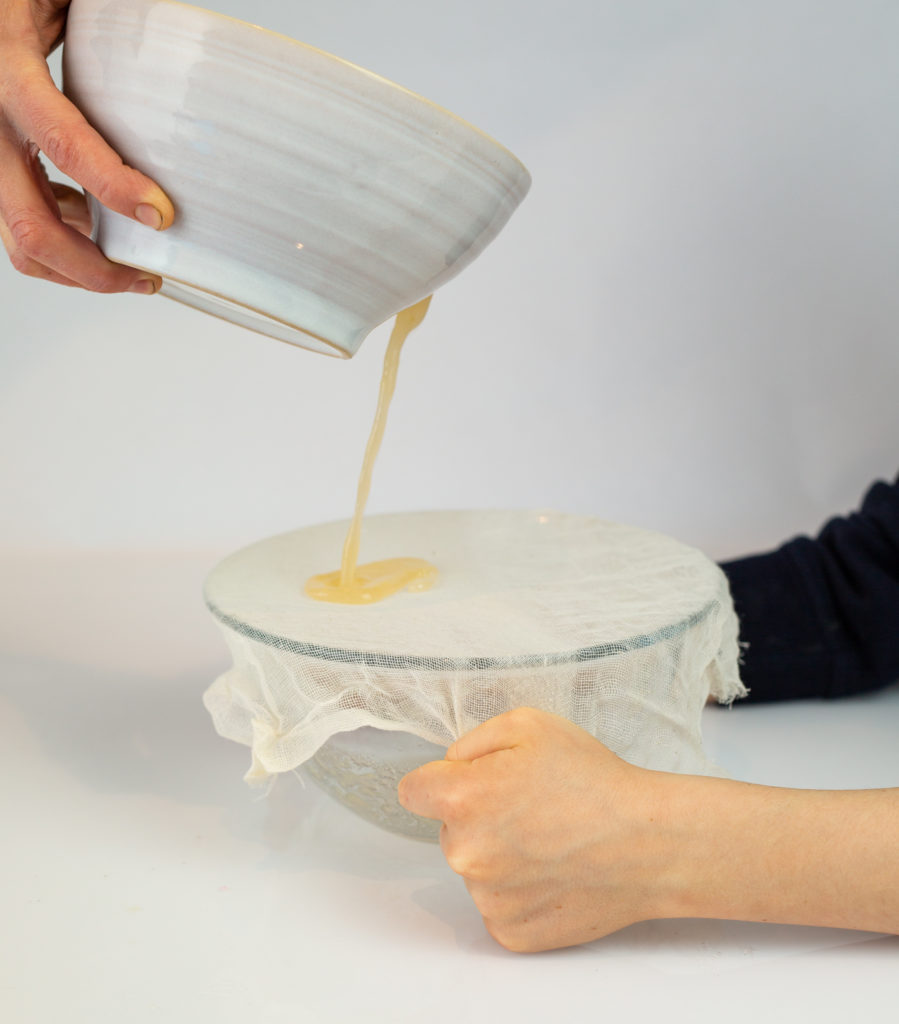 Melting marshmallows
Find out how long it takes a marshmallow to melt on your hot chocolate. One idea for this activity is to find out whether lots of small marshmallows melt faster than one or two large ones.
If you've got spare Christmas candy or fancy doing something fun with it, try one of my Christmas candy experiments.
Christmas STEM Challenges
Make a torch for Santa, help him find the North Star and more Santa STEM Challenges. This activity also comes with a free printable.
Build and test a raft for the reindeer!
Create a pulley in a box to help an elf lift his toys. This is a brilliant engineering challenge and can be done on a small or large scale depending on the age and abilities of the children.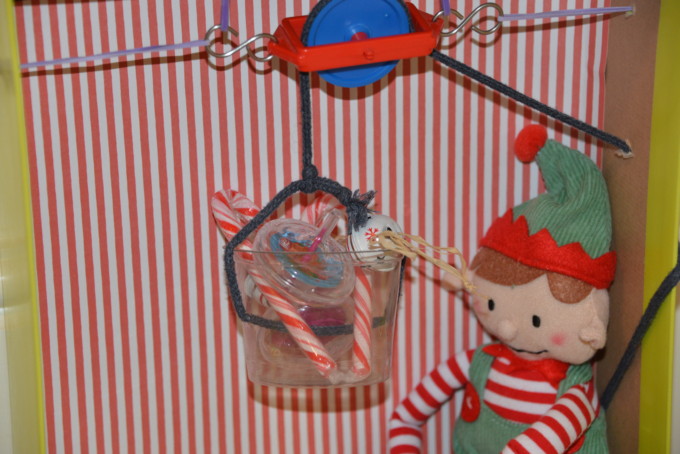 Design and build Christmas themed boats and test them to see whether they sink or float.
Elf Science Activities
New for 2022 is my 24 days of elf ideas. They are all super simple and have a fun science twist. Make optical illusions ( using a handy template ), help Santa create new packaging for delicate toys, test how strong candy canes are and lots more fun elf antics for the whole of December!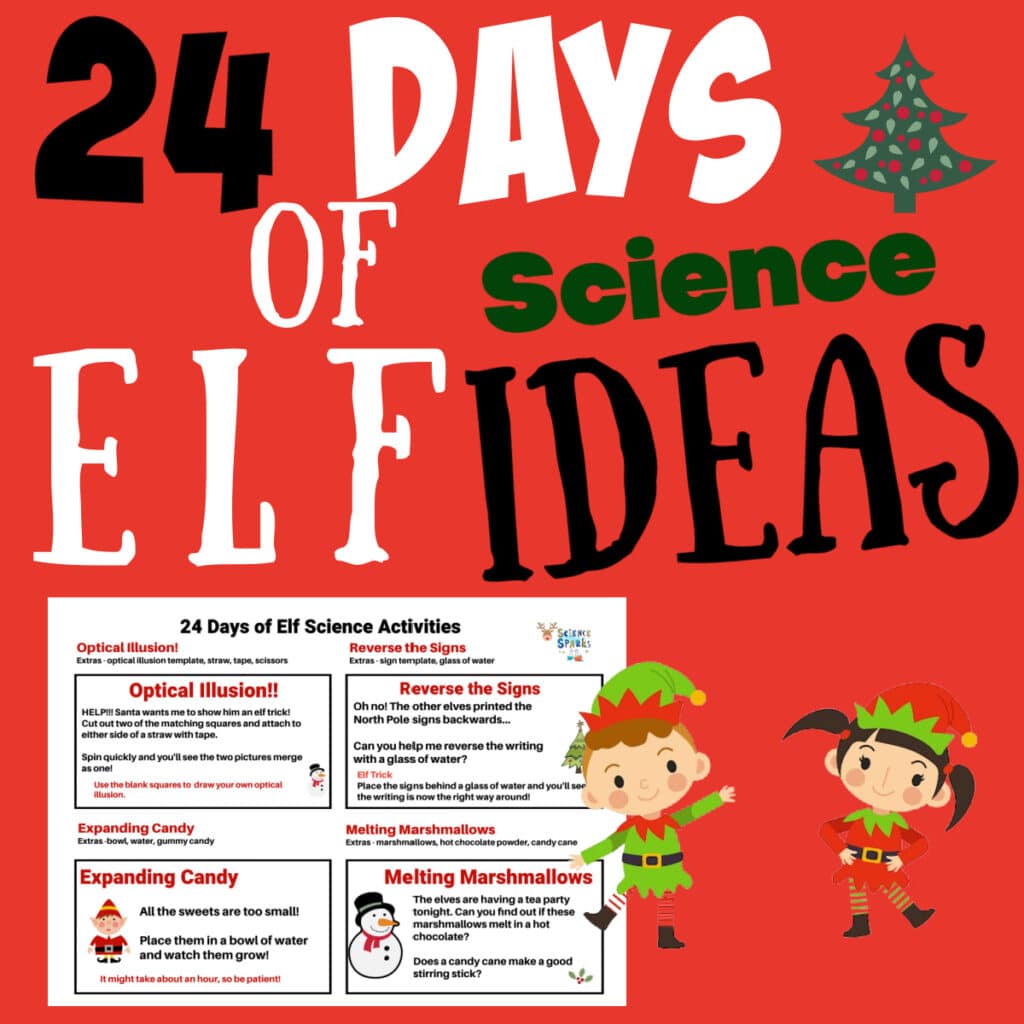 Try my 6 easy science activities the elf can bring! These need only very basic materials and I have made FREE experiment instruction sheets you can download.
My fizzy elf lab is great fun for kids of all ages too! I've also used this at a school Christmas fair.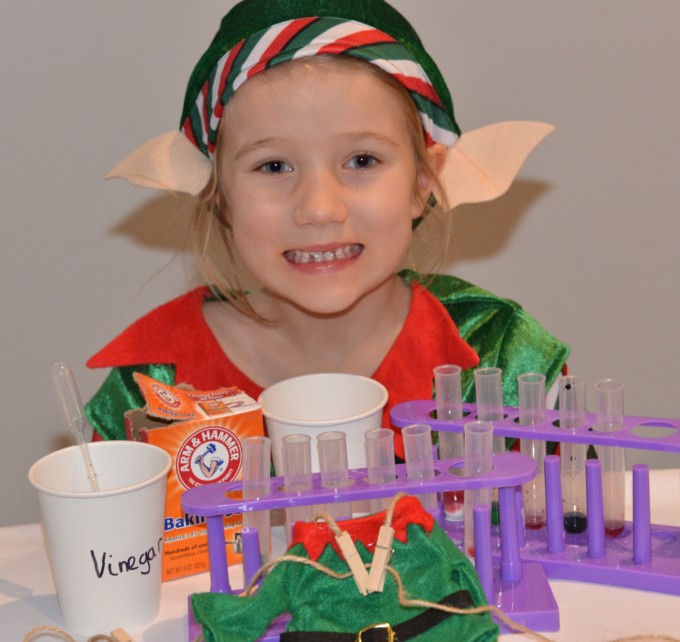 I've also got some elf STEM challenges you can try, including building the elf a new shelf, saving a present with a parachute and making an elf zip line!
Make a new bell for the elf. What can you use to make it noisier?
Science Christmas Gift Ideas
If you're looking for ideas for STEM related gifts for kids, I can help with that too!
Check out my STEM Christmas gift guide.
How about making some homemade science gifts or even a homemade science kit?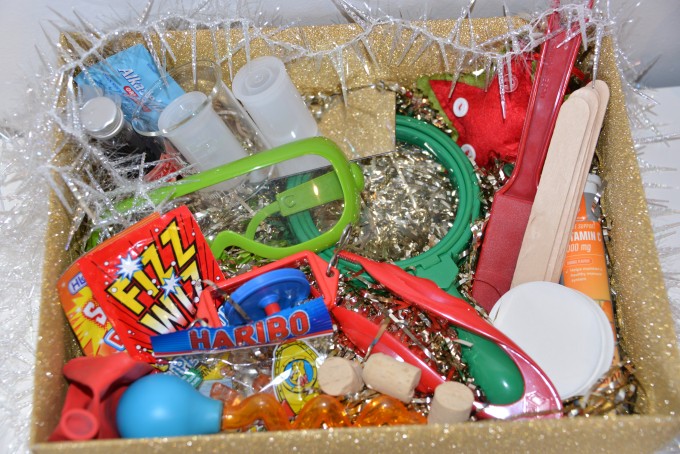 More from around the web
This Rudolph Race is super cute from Steam Powered Family.
Royal Baloo has another easy way to make Rudolph fly.
These snowball shooters are great from The STEM Laboratory.
Fun a Day has some great magnetic jingle bells.
Christmas Science FREE printable Instructions
My Christmas science experiment printables are all FREE!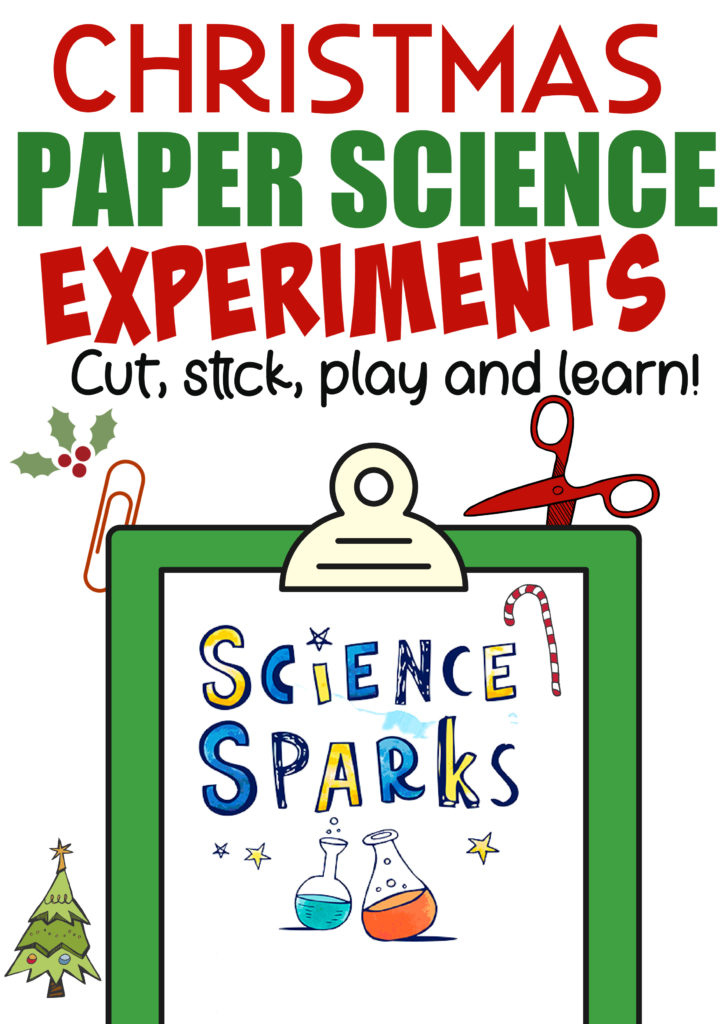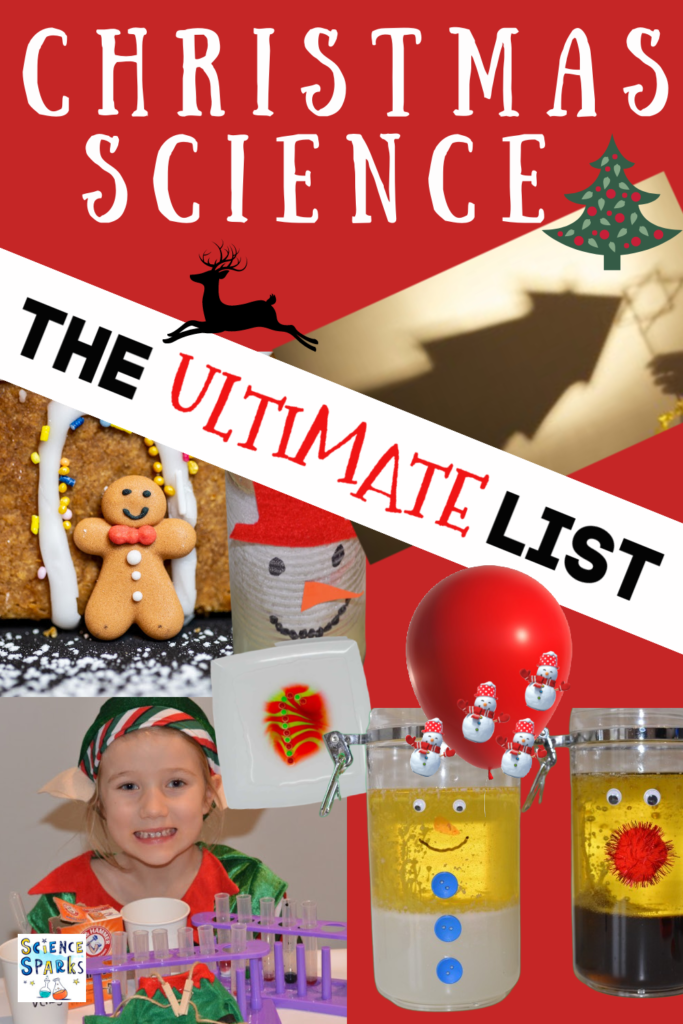 Last Updated on November 15, 2022 by Emma Vanstone