If you're searching for a dinosaur-themed gift, I've got some great ideas! Two of my children ( one little one and one teen ) are dino crazy, so I'm always looking for new dinosaur gift ideas. I especially like it if they have an educational angle or can be kept for a long time.
Dinosaur gifts for little ones
Toy dinosaurs
The best dinosaur toys we've found are the ones from Schleich. They can be on the more expensive side but are sturdy and of fantastic quality.
We've built up an extensive collection over the years, and I know they are something we will keep for a long time. My 5-year-old likes to line them up in size order or set up a dinosaur shop!
We've also used them for lots of science activities, like making dinosaur poo to learn about what dinosaurs ate.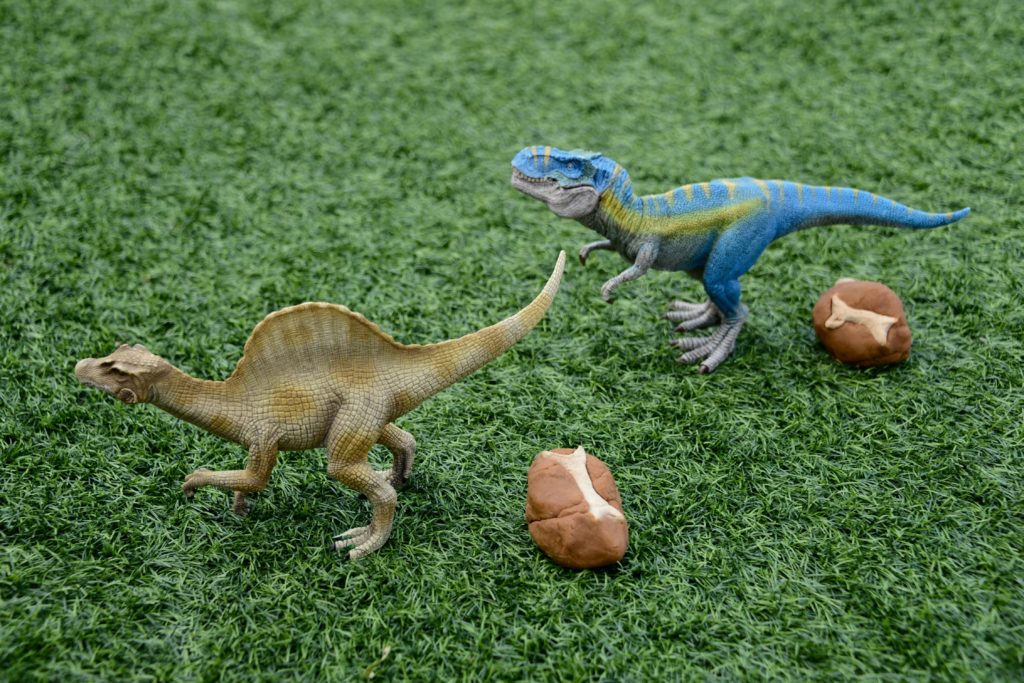 Fossil Kits
Fossil kits are
…