You may have seen my post about Dreamachine's amazing brains activities a few days ago. Dreamachine is a wonderful new resource all about the wonders of the brain! The resources include hands on science activities, more than 30 easy to follow lesson plans and even teacher CPD focussed on wellbeing. They are great for both home and school and we have really enjoyed trying them out.
As well as the primary lesson plans and activities geared towards families there is a fantastic digital tool called Life's Big Questions hosted by the brilliant Martin Dougan from CBBC's Newsround.
There are five interactive challenges, each exploring how we experience the world around us through our senses, inviting children across the UK to share what's important to them in the world.  The big questions delve further into the incredible potential of the human brain and are a wonderful addition to the other Dreamachine activities.
The Big Questions would be great for a whole school or class assembly or as an introduction or finale to a brain, perception or senses topic.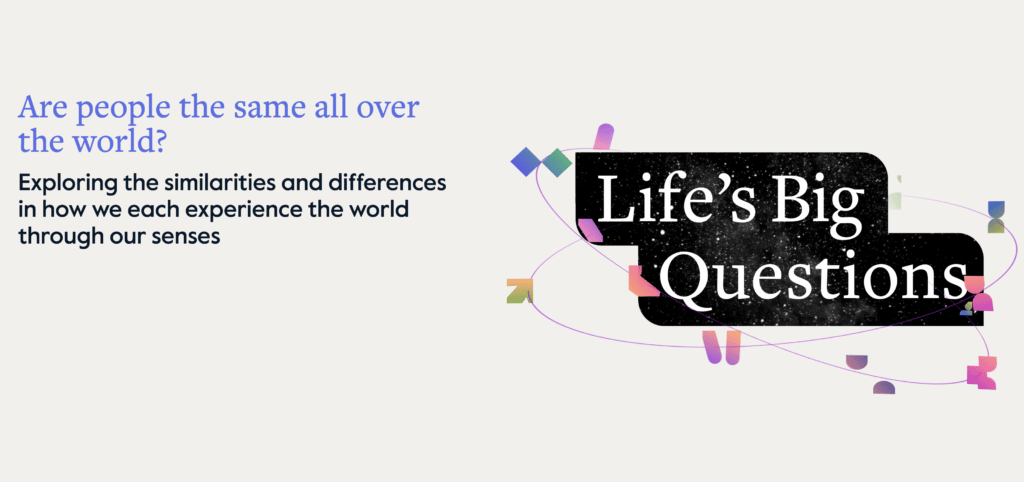 I don't want to spoil it for you, but the big questions are guaranteed to make you think, wonder, ask more questions and even laugh!
We especially liked how you can see at the end how other people have answered some of the questions! We loved taking part and can't wait to see the answer to the final BIG QUESTION!
This post was created in collaboration with Dreamachine
Last Updated on September 6, 2022 by Emma Vanstone