If you're looking for a totally FREE Halloween activity that's educational as well as fun, you're in the right place!
Download my spooky Halloween Science Quiz and discover all kinds of fun facts about creepy crawlies, pumpkins and other Halloween themes!
You might also like my Halloween science experiments and Halloween STEM challenges! I've got erupting pumpkins, light up haunted houses, a pretend blood recipe and lots more!
Spooky Halloween Science Quiz
Do you know the name for a female vampire?
It's a Vampiress!
Why do bats sleep upside down?
Possibly so they can make a quick escape from a predator if needed.
Get the Quiz!
Test your knowledge of all things Halloween with this SPOOKY Halloween quiz!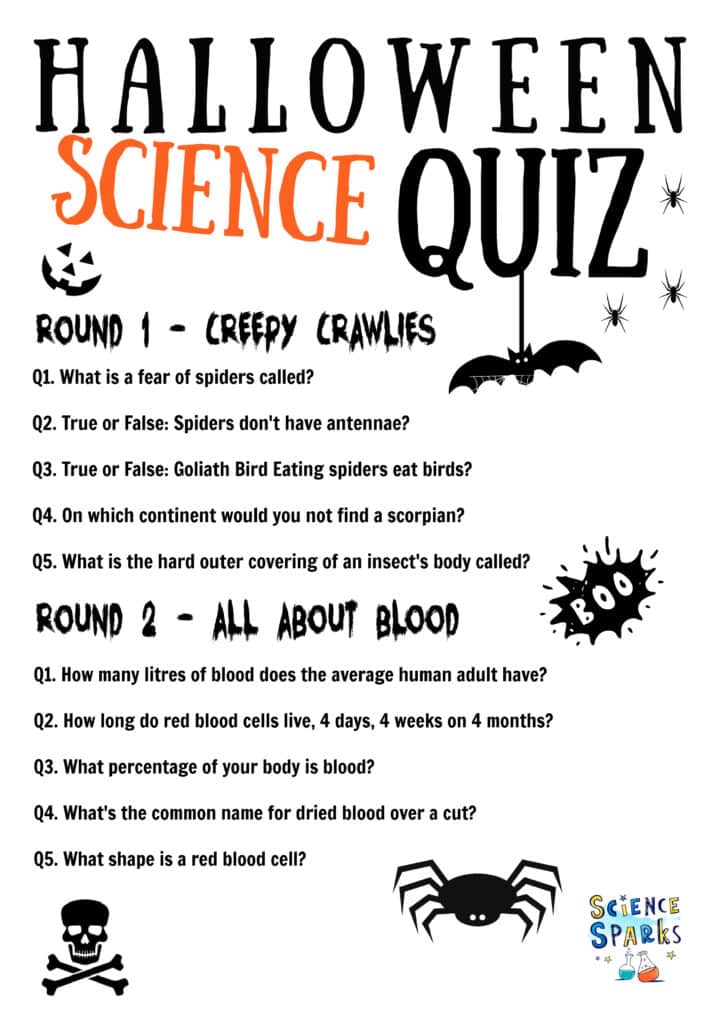 If you'd rather gross than spooky, check out my latest book GROSS SCIENCE, it's full of icky, sticky science experiments to make you squeal!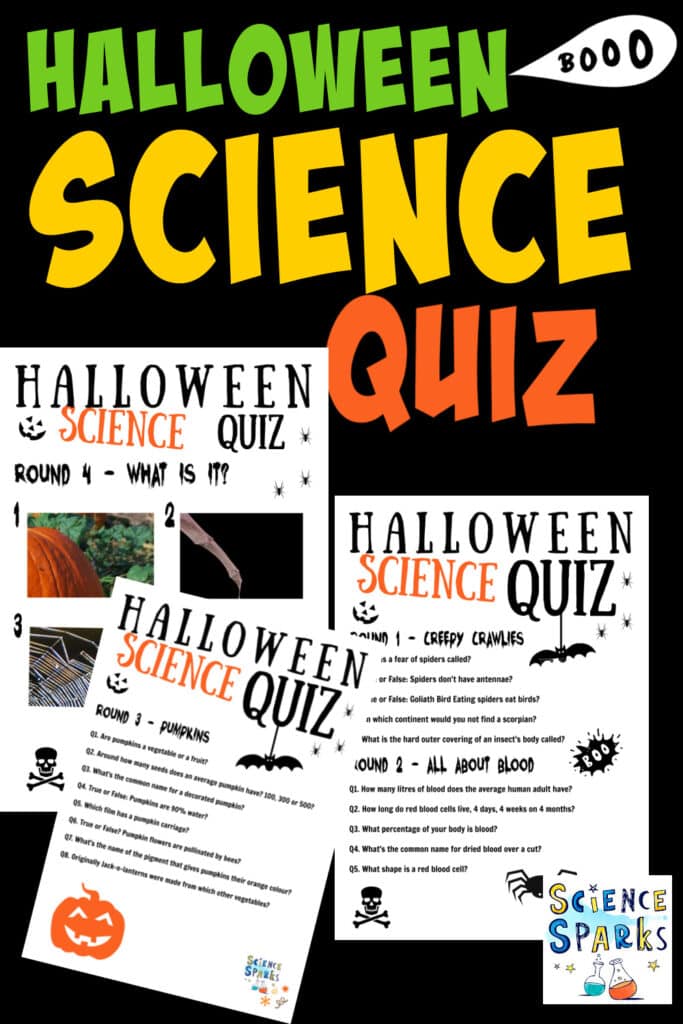 Last Updated on October 13, 2022 by Emma Vanstone